Andrey Rublev has had a long history with English-Irish pop band One Direction, from covering one of their hit songs back in 2015 to randomly meeting member Louis Tomlinson in Mexico last week.
The World No. 7 has now added to that by picking his tennis players-version of the band, interestingly keeping himself out of the mix. Prompted by the ATP during a recent interview, Rublev picked Taylor Fritz, Tommy Paul and Casper Ruud as part of the team based on their looks, adding that Ruud reminded him a lot of Niall Horan.
Funnily enough, the Russian kept compatriot Daniil Medvedev, who met Tomlinson alongside him in Mexico, out of the mix. However, the former World No. 1 could be the manager if he wanted, Rublev eventually conceded.
"No chance," Rublev said. "Daniil can be the agent. Daniil is the manager."
It is very possible that the 25-year-old's insistence on keeping Medvedev out of the band stemmed from the former US Open champion's utter lack of knowledge about who Tomlinson was, which Rublev experienced firsthand.
Reflecting on the recent meeting with the English singer-songwriter, the World No. 7 joked about how it was an "embarrassing" situation for both him and Medvedev, especially as the latter did not even know why Tomlinson had such a huge crowd around him.
"It was a bit embarrassing, but it was still okay. In Daniil's situation it was embarassing-embarassing because first of all the guy had no idea who we are and Daniil had no idea who he is. Me at least, I knew who he is, but Daniil had no idea," Andrey Rublev said.
"But at least I knew who he is. Daniil, he didn't even know, so he didn't even want to do the photo. But [he did] because they said, 'Okay let's do it, it's going to be nice'. Daniil didn't know him, the guy didn't know him, but it looked like Daniil is a friend of his because he was the one who approached," he added.
Andrey Rublev set to begin Miami Open campaign against JJ Wolf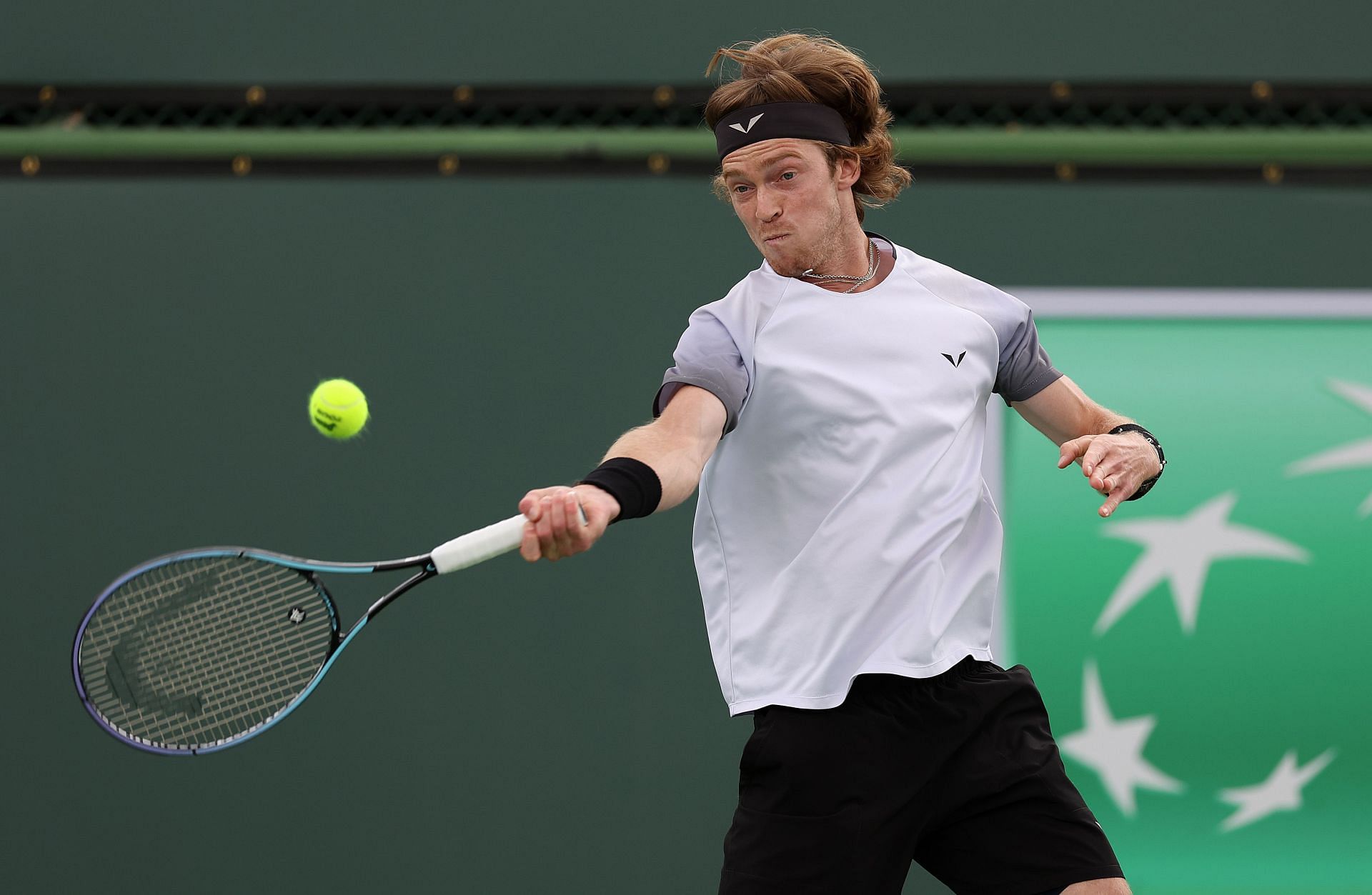 On the tennis side of things, Andrey Rublev will kick off his 2023 Miami Open campaign against JJ Wolf in the second round. The American defeated Alexander Bublik in his opener to set up a meeting with the Russian.
Rublev won his only previous encounter against Wolf, beating him at the 2022 Citi Open. The winner of the clash on Friday will take on either Miomir Kecmanovic or Ugo Humbert in the third round.
Meanwhile, Daniil Medvedev will begin his Miami campaign against Roberto Carballes Baena, while Casper Ruud will do so against Ilya Ivashka.