Posted on: February 21, 2023, 12:50h. 
Last updated on: February 21, 2023, 02:33h.
A former Chinese government official is said to have endured a severe gambling addiction during his decades of public service in the Hubei province.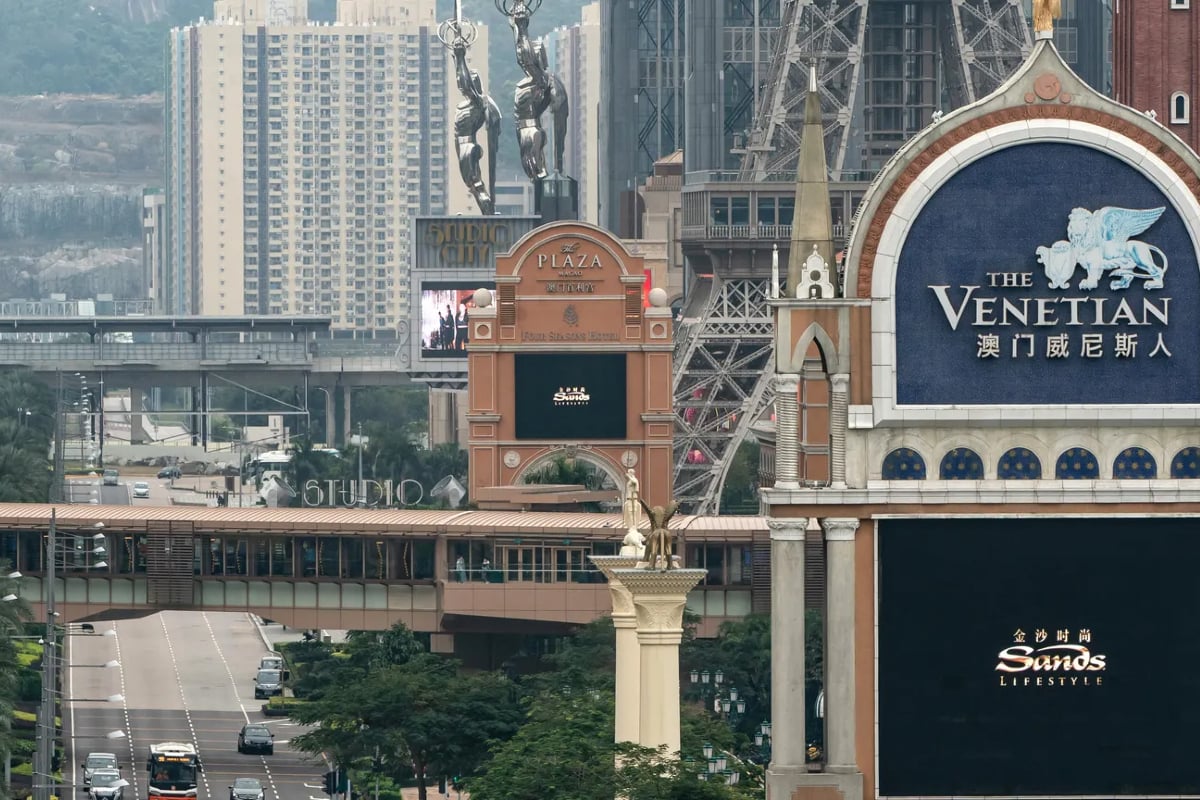 Chinese media reports suggest that Mei Yunnian, a former deputy director responsible for policy reform and economic development in Yichang city, gambled extensively in Macau while serving the public. Yichang is a prefecture-level city home to more than four million people and the province's third most-populated city.
State media reports that Mei's gambling was recently detected by Beijing's primary governmental watchdog agency, the Chinese Communist Party's National Commission of Supervision. Mei allegedly routinely visited Macau and gambled extensively while in the Special Administrative Region where commercial gambling is legal.
The watchdog says Mei made at least 112 trips to Macau between 2007 through 2018. He reportedly gambled nearly US$6 million and lost at least RMB5 million (US$727,420).
The Supervision Commission believes Mei borrowed money from friends and colleagues to fund his gambling trips. His actions came under scrutiny when Mei allegedly began asking clients and work partners for loans.
Mei was removed from his government position in March 2022 after Beijing first uncovered his excessive travel to Macau.
No Charges Filed
Mei hasn't been charged with any criminal conduct by mainland authorities, though his case remains under investigation. Casino gambling is prohibited everywhere in China other than in Macau.
Being a SAR of the People's Republic, mainlanders must obtain a visa to travel to the casino enclave. Prior to the pandemic, obtaining those travel permits was relatively easy, with electronic visas processed quickly online under China's Individual Visit Scheme (IVS).
But the trip from Hubei to Macau isn't an easy voyage. The landlocked province is in Central China about 600 air miles from Macau. There are no direct flights to the casino hub from Yichang Sanxia Airport, but there is direct service between Wuhan and Zhuhai International Airport, the latter neighboring Macau.
Chinese media reports regarding Mei's gambling trips claimed that the Hubei government official was once found asleep inside the Zhuhai airport. He told airport workers that he hadn't slept during his stay in Macau.
Province Home to COVID-19 Outbreak
The capital and most-populated city in the Hubei province is Wuhan. The ninth-largest city in all of China, Wuhan is largely believed to be where the COVID-19 disease originated in late 2019.
The resulting global pandemic shuttered Macau's borders and rendered the enclave's casinos lifeless. The pandemic also prevented Mei's ability to gamble legally.
Mei reportedly turned to online baccarat amid China's "zero-COVID" lockdowns. The Beijing watchdog suspects that Mei gambled more than $2.6 million online through offshore gambling platforms.
The ongoing probe into Mei is reportedly focused on whether he embezzled public funds to pay for his travel expenses and gambling. Corrupt government officials in China have faced severe penalties in the past, including life sentences and death penalties.
Lai Xiaomin, once a party secretary and chairman of China Huarong Asset Management, an enterprise owned by the Government of China, was executed on Jan. 29, 2021. The death sentence "without reprieve" was handed down after Lai was found guilty of bribery, embezzlement, and bigamy. Chinese officials concluded that Lai accepted more than US$260 million in bribes.