Lamar Jackson has spent his entire career with the Baltimore Ravens, but there's a real possibility that will change ahead of the 2023 NFL season. The two sides have failed many times to come to an agreement on the details of a long-term contract extension, putting his future with the organization in serious jeopardy.
While the Ravens placed a franchise tag on Lamar Jackson during the 2023 NFL offseason to prevent him from becoming an unrestricted free agent, their problem is far from solved. The non-exclusive franchise tag allows Jackson to explore hs potential options with other teams, so he could be on the move before the start of the upcoming 2023 NFL season.
Several teams have been connected to rumors surrounding the possibility of acquiring Lamar Jackson. Some of the most popular teams he's been linked to are the New England Patriots, Indianapolis Colts, and Atlanta Falcons.
A new contender has also recently emerged a bit under the radar, as betting line activity suggests the Tennessee Titans could be making their move for the former NFL MVP.
According to Bookies, the Titans are the most likely team that Jackson will play for during the 2023 NFL season other than the Ravens, as per their betting odds. While no public knowledge has been released about the Titans making progress towards Jackson, sometimes the linemakers have inside information. His line for the Titans has apparently dropped from +1200 to +400 over the last couple of days.
The Titans have been rumored to be shopping around quarterback Ryan Tannehill and running back Derrick Henry in the trade market, so their connection to Jackson makes some sense. They could potentially be looking to free up salary cap space in favor of the superstar quarterback and pivot the entire direction of their franchise.
The non-exclusive franchise tag complicates the situation a bit, but it's not out of the realm of possible outcomes.
---
How does Lamar Jackson's non-exclusive franchise tag with the Ravens work?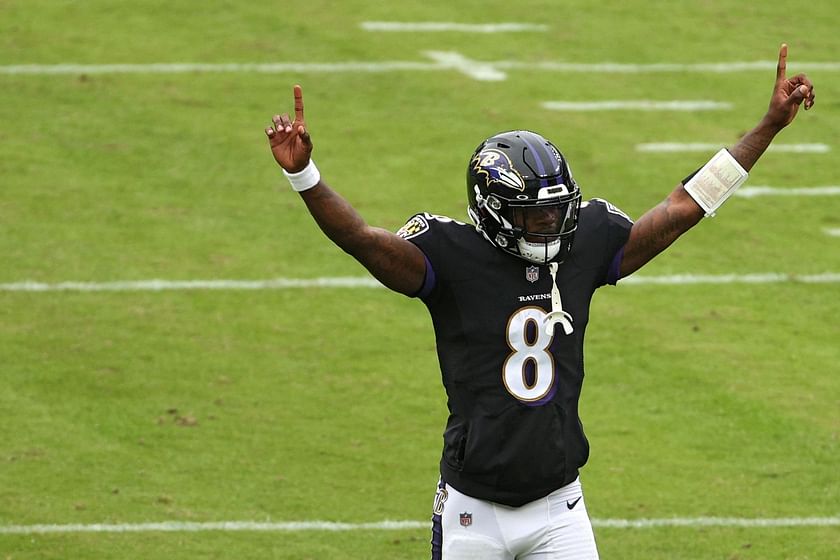 The non-exclusive franchise tag allows Lamar Jackson to negotiate the terms of a new contract with any team interested in him during the 2023 NFL offseason. If he signs an official offer sheet from the new team, the Ravens will have the opportunity to match it. If they match it, it will keep Jackson in Baltimore, while the Ravens are responsible for the negotiated terms of the contract.
If the Ravens pass on matching the offer, Lamar Jackson would then sign with the new team. In exchange for their superstar quarterback, the new team will be required to send the Ravens two first-round picks in the NFL draft as compensation.