Former World No. 1 Andre Agassi spoke about the differences between tennis and pickleball, claiming that the two sports do not have to be competitors.
Agassi will compete in the inaugural edition of the Pickleball Slam, which will take place at the Seminole Hard Rock Hotel & Casino in Hollywood, Florida on April 2. John McEnroe. Andy Roddick and Michael Chang will also take part in the event.
The Pickleball Slam constitutes two singles matches, with Agassi facing McEnroe and Roddick locking horns with Chang. This will be followed by a doubles fixture, where McEnroe and Chang will team up to take on Roddick and Agassi.
Agassi is currently preparing for the event and recently spoke to the Miami New Times about it, revealing that his preparations started in February. He opined that while pickleball looked slow from the outside to fans, selecting shots during a match made it quicker for the players.
"My prep really started in February, playing two to three times per week, trying to manage the risk profile of shot selections in February and early March, I started to throw some singles into the equation. It's interesting, there are a lot of decisions to make in a hurry," Andre Agassi said.
"The game looks slow from the outside, but when you're charged with those decisions, it happens a lot quicker than you realize" he added.
There have been a lot of comparisons between tennis and pickleball in the recent past due to the latter's growing popularity. However, Andre Agassi believes that the two sports are not really competitors. At the same time, the former World No. 1 admitted that he was biased towards tennis since it gave him his livelihood.
"Tennis and pickleball don't have to be competitors. We're really not. I'm biased [towards] tennis because it's given me my livelihood, but transferring tennis skills to other racquet sports can be a really fun thing to do," Agassi said.
The 52-year-old further added that pickleball is a unique sport and that it is the antithesis of tennis in a number of ways.
"I would say [pickleball] is very unique in that it's the antithesis of tennis in so many ways. In pickleball, you have to let the ball come to you; rather, you go to it in many instances. Those adjustments can be challenging and fun," Andre Agassi said.
"Mr. Andre Agassi, you can't run me around like you used to do on the tennis court" – John McEnroe ahead of the Pickleball Slam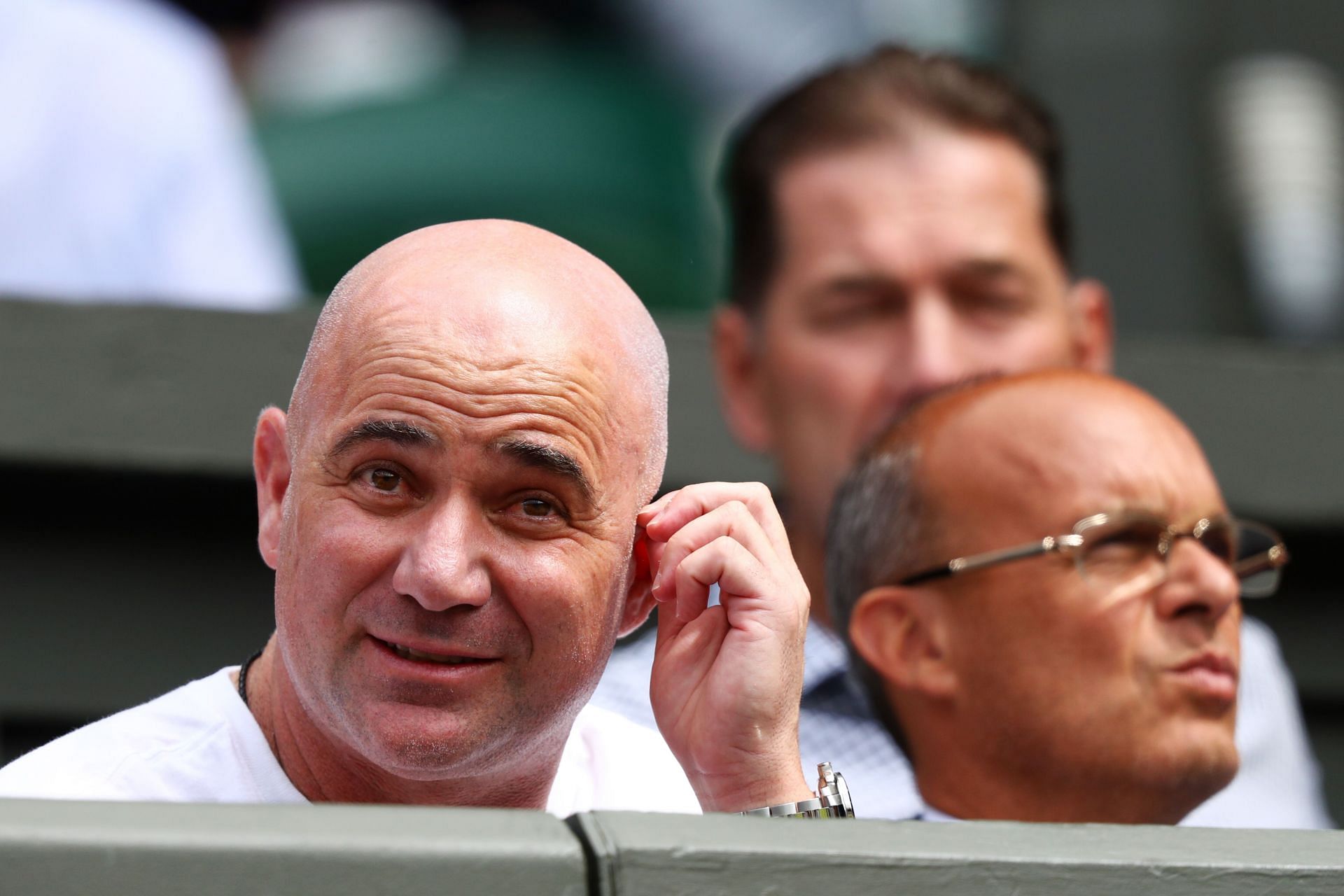 John McEnroe engaged in some trash talk towards Andre Agassi and Andy Roddick ahead of the Pickleball Slam. Speaking on social media, the American icon declared that Agassi could not run him around as he used to in tennis and that Roddick would have to serve underhand, thereby taking away his biggest weapon.
"And then there was pickleball. Mr. Andre Agassi, you can't run me around like you used to do on the tennis court, and Mr. Andy Roddick, you got to serve underhand. So guess what, Michael Chang and I are coming for you. Let's do it," McEnroe said.
Agassi and McEnroe faced each other on four occasions during their playing days, with the head-to-head tied at 2-2.